Growing Grass

生えている草
2021.01

Plastic/Wire/Wood
プラスチック/針金/木
L1800*W400*H500mm


The world is a great conduit in which flow and circulation exist all the time, whether it be air, water, or elements. Grass plants were one of the first keys to the transition from inorganic to organic, but man-made plastic products are destroying it.

Now that plastic is so commonplace, so ubiquitous in everyday life, so casually used and discarded, they are crowding and squabbling together in a plastic prairie of pride. They become the beginning of a biological chain, delivering plastic nutrients throughout the ecosystem.
Like alien species, they encroach on oceans and land, taking sunlight and nutrients from plants and animals. So these plastic organisms actually became life and began to grow unchecked on Earth.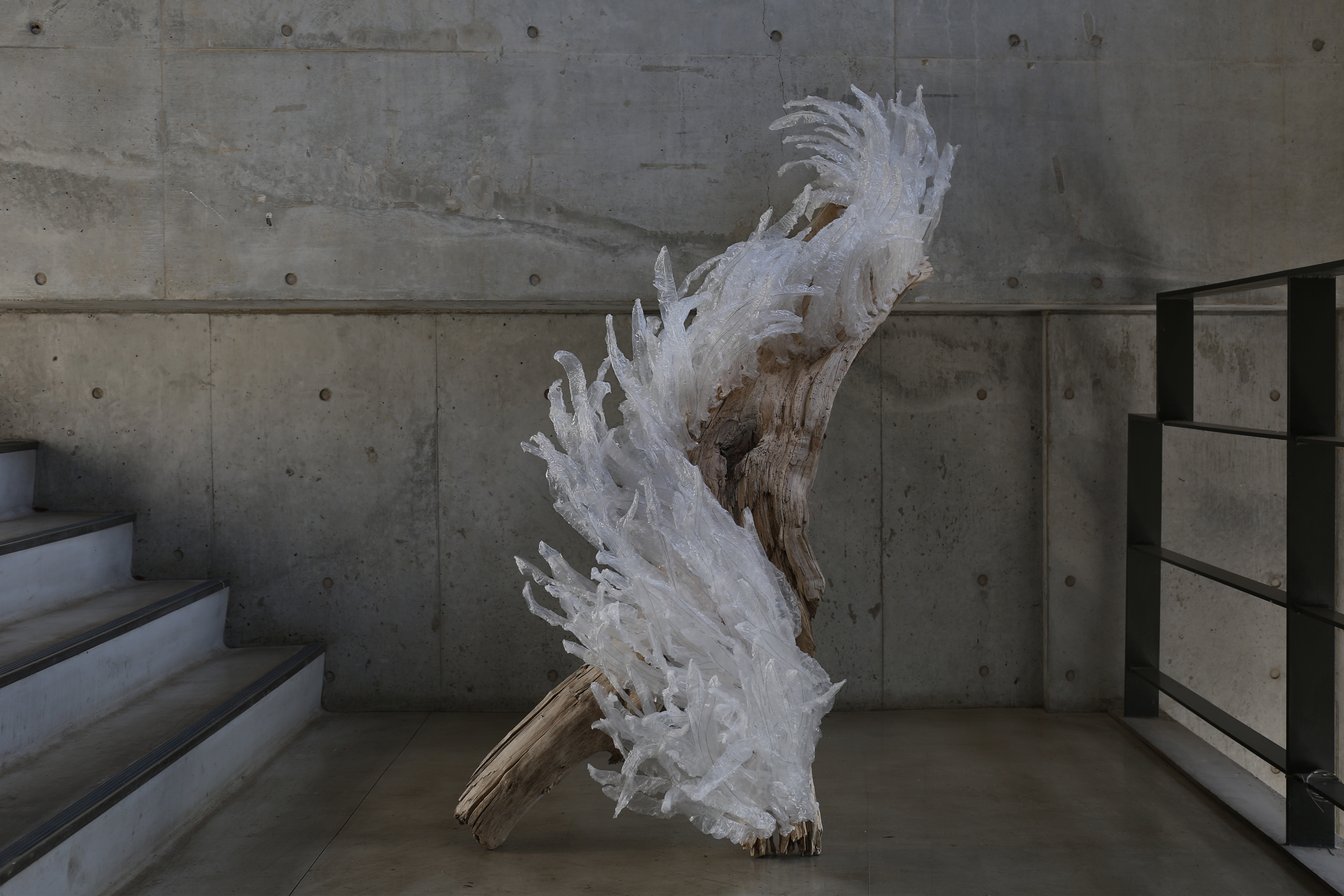 世界は大きな導管であり、空気であれ水であれ、あらゆる元素であれ、流れと循環が常に存在している。無機から有機へ、この通路を開くための最初の鍵は、単純な草のような植物ですが、人工的なプラスチック製の有機製品は、徐々に破壊されている。

今では当たり前のように使われているプラスチック製品が、日常生活にあふれ、勝手に使い、勝手に捨てられている。彼らはがやがや騒いで、誇らしげなプラスチックの草原を形成している。生物の鎖の始まりとなり生態系全体にプラスチックの栄養を伝達している。
外来種のように海や陸を侵略し、動植物の光や栄養を食い荒らす。こうして、プラスチックの有機物は本当に生命を持ち、地球上に生長し始めたのです。





Group Exhibition
2020 GAP Seminar 1-a Exhibition
Genkan gallery, Toride campus, Tokyo University of the Arts

2020 GAPセミナー1-a 展
東京藝術大学取手キャンパス玄関ギャラリー


©️ 2014-2022 Cao Xiaotai. All rights reserved.